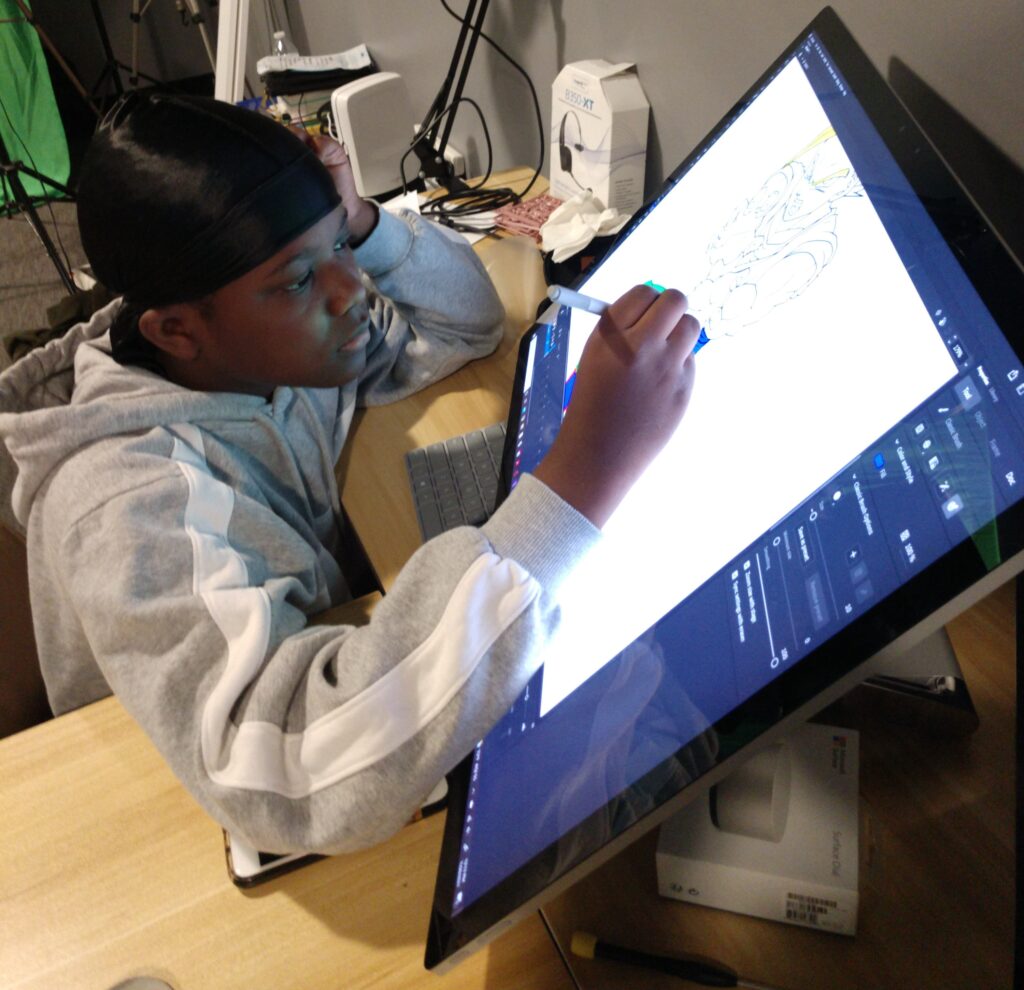 Leadership members of Boundless Connections, LLC, are visiting Michigan with plans to establish technology centers in Detroit, Lansing and Grand Rapids.
Christina Lopez, Boundless Connections CEO, and her advisors will be in Michigan August 30 – September 1 to meet with community leaders and establish strategic partnerships while scoping possible locations for technology centers.
"Michigan has a lot of culture: art, music, sports and manufacturing; and all of these require a tech-savvy workforce to sustain them," Ms. Lopez said. "The talent is here to be developed, and Boundless Connections can keep up with the constant changes in tech."
Boundless Connections currently operates two technology centers with a pilot center in Olean, NY, and a flagship center in Rochester, NY.
"We're changing the way people view and engage with technology, bridging the digital divide with comfortable spaces equipped with the latest technology, whether that's for 3D printing, coding, graphic design – tech is something we all need to be comfortable with," Lopez said. "Casting a wide net, regardless of age, ability, or economic status, increases the tech-savviness of the entire workforce while identifying, developing, and retaining the tech talent to engage within their communities."
Boundless Connections' goal is to help community members keep up with the rapid pace of change in technology, meeting the demands of a dynamic and evolving workforce while helping members develop essential skills.
The technology centers offer programs, clubs, and events as well as day passes, and 24/7/365 memberships, with access to state of the art software and equipment in 3D printing, Augmented and Virtual Reality, Audio/Video editing, Internet of Things, Cyber Security, STEM kits & projects, and coffee/tea and a comfortable atmosphere.
"Everyone comes in for a different reason because everyone has different interests and needs," Lopez said. "You don't have to wait up for others or feel like you are slowing others down. You can come back as often as you need as tech changes."
The Boundless Connections Technology Centers make state of the art digital technology accessible for everyone. The tech centers provide a focal point for young and old with various skill sets and interests to collaborate and utilize the power of cutting-edge technology. The programs and events are designed to develop a technology pipeline and create a pathway for people to engage and solve local challenges with technology.