You might see the Internet of Things as some vague science-fiction concept, another step beyond the plain, old Internet that's hard to understand and even harder to use. But like most other technical things, they're not as complicated to employ as one might think. IoT is here, it's been here, and it's here to stay – connecting our gadgets, vehicles and even items in our homes for so many awesome purposes.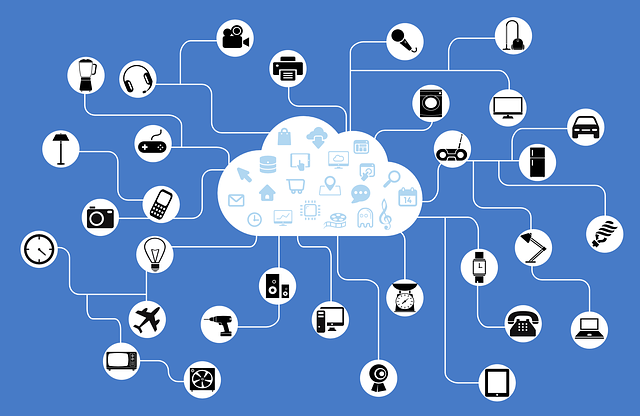 We live in a world of connectivity. This Internet of Things is a variety of digital platforms that manages much of it.
Every day, the Internet connects billions of people across the globe via their devices. By 2020, there were 10 billion connected IoT devices and by 2025 there are expected to be 22 billion. From laptops to mobile phones, these connected devices are giving us a look into a future where everything from your latest Amazon purchase to Starbucks orders can be tracked and managed from remote locations.
What Can We Do with the Internet of Things?
The Internet of Things is a buzzword that has been thrown around for the last several years. However, the definition of the Internet of Things is simply a network of devices that are linked together by IP connections.
The Internet of Things turns everyday products into high-tech, next-generation devices. From smartwatches to smart homes, everything from our headphones to our cars can connect to the Internet.
But the Internet of Things (IoT) is about more than just your mobile phone or computer. Any device or machine that connects to the Internet benefits from the ability to send, receive and exchange data with other devices:
Refrigerators that tell you when you're low on milk
Lightbulbs that switch on when you enter a room
Washing machines you can start and stop while you're away,
They're all awesome parts of the IoT. Sounds like it makes things a lot easier, right?
Not only do IoT devices make life easier for everyday consumers, but they also record a lot of valuable data and insights on customer behavior. They transfer data and automate important processes that can lead to better customer experiences, more efficiency, and improved products and services. With proper use, the IoT can help you find innovative ways to improve your business.
How the IoT Impacts Businesses & Organizations
We already know what the Internet of Things means for daily life, but what does it mean for businesses and organizations? Why is the IoT such big news for businesses? The IoT gives businesses the ability to connect their customers, employees, products, services and facilities in ways that were never before possible.
How the IoT Improves Customer Experiences
Because the Internet of Things collects data on customer behavior, it can help you correct or improve the customer experience.
For example, since the IoT can provide you with individual data on each customer, it can help you create highly personalized customer experiences. You can better connect with the customer at every stage of the buyer's journey and learn everything from how they research products and services to how they use them. With this data, you can create better targeted marketing campaigns.
The IoT can also automate a lot of customer processes for you, including upselling. The IoT can be used to suggest other products and services your customers may like based on their previous purchasing history. You can deliver surveys immediately after they purchase or select your goods or services to gain insight into the customer experience. Survey insight can give insights on new products and lines of business that would better fulfill customer needs.
The possibilities are endless. The bottom line is when an organization understands the needs of its customer base it can create better experiences for them.
How the IoT Improves Employee Experiences
Hybrid and remote offices are quickly becoming the norm, especially because of the pandemic. Heck, the nature of work itself may never return to "normal." That's probably a good thing. With technology, people can work whenever, wherever.
Communication doesn't have to suffer because we're far apart. The IoT helps employees and managers stay connected through internet-enabled devices. With the Internet of Things, you can quickly communicate with your team, schedule meetings and manage projects.
The IoT means employees no longer have to clock in and on or submit a timesheet. You can easily monitor your workforce and track their productivity remotely. Additionally, the IoT helps your employees foster a digital culture where they can connect beyond the confines of an office. This improved mobility leads to free idea exchange, improved skills and higher levels of communication.
How the IoT Improves Business Processes
Because the Internet of Things gives insight on key business processes, it can help organizations boost efficiency via automation.
For example, by installing IOT devices in your warehouse you manage inventory in real time. IoT devices can see which products you are low on and order them automatically. You can track products while in transit and prevent lost or missing items. Additionally, with IoT surveillance, you can prevent theft before it happens. You can also automate the sales process, returns and scheduling.
Companies that use IoT in ways that benefits both the customer and organization stand to reap the greatest reward.
Ready for Training on Operating the Internet of Things?
Are you and your business ready to take advantage of the Internet of Things? Whether you consider yourself tech-savvy or technophobic, at Boundless Connections we have the tools you need to keep up with all of the latest in tech. We're committed to developing a tech-literate workforce by breaking down barriers and making next-generation technology available to all.

Find out more! Schedule a tour of our facilities. And always feel free to connect with me on LinkedIn. I look forward to chatting with you.