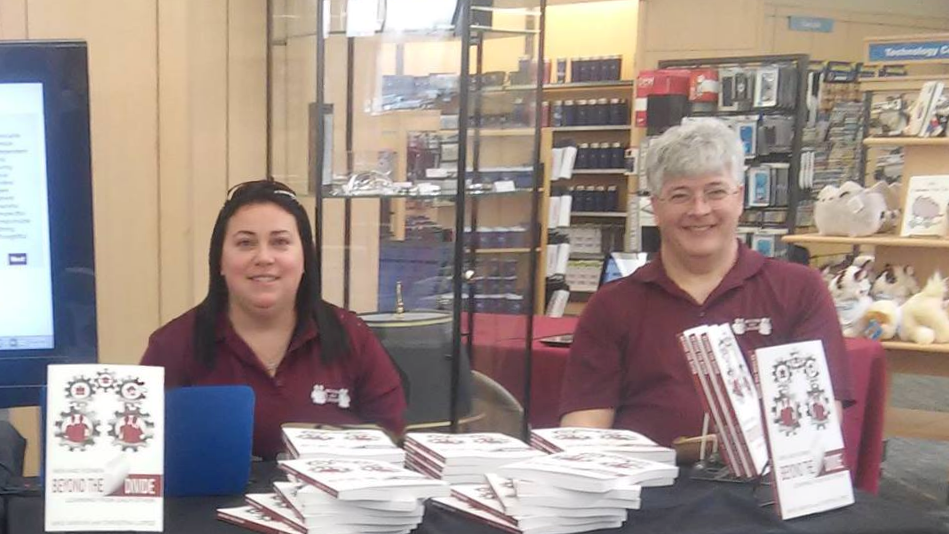 Co-authors of a book addressing culturally-enforced gender divisions will hold an interactive keynote address 4-6 p.m., April 25, at Boundless Connections Technology Center in Rochester.
Beyond the Divide, an initiative co-founded by Christina Lopez, Boundless Connections CEO, and Mike Marvin, Strength Solutions executive director, focuses on how the expectation to present as masculine or feminine shapes our values and how we can learn from each other's experiences to move beyond limiting gender stereotypes.
With 30 years of combined experience in the IT field, their shared interest in navigating gender bias and stereotypes helped them find solutions to gender inequities in a wide variety of settings.
Lopez and Marvin have developed strength-based materials for corporate managers, college campuses, youth groups, rape crisis volunteers, and survivors of sexual assault and their families. Their work has been featured on The Good Men Project and they have presented their keynote address on various college campuses including Stanford University.
To register for the keynote and to purchase Beyond the Divide: Men and Women Learning from Each Other, visit retreat.boundlessconnections.com/BTD.
"We are all subject to binary expectations," Lopez said. "I've  found there is great value in learning from each other's experience and perspectives. This is an invitation to close the divide and work together to find the social and civic changes that work for everyone."
"Regardless of a person's gender identity, their environment shapes what strengths they are expected to develop," Marvin said. "We focus on learning from each other's experiences and valuing the differences. We create spaces where we can talk about gender in a way that is not judgmental or belittling to anyone."
Lopez and Marvin co-authored the book Beyond the Divide: Men and Women Learning from Each Other and have continued to work together, founding a company to address the digital divide and creating technology pipelines in communities and a nonprofit to provide strength-based character workshops and scholarships for enrichment programs, respectively.
Boundless Connections' goal is to provide a community with the lifelong support needed to keep up with the rapid pace of change in technology, meeting the demands of a dynamic and evolving workforce.
Along with scholarships and funding resources, Strength Solutions provides strength-based solutions training, including acknowledging strengths and working on growth, setting clear boundaries, using restorative justice for conflict resolution and healthy relationships, and developing coaching skills to help others focus on strengths.
Lopez and Marvin are both certified Master Facilitators of The Virtues Project™, an internationally recognized program for personal growth and community building. This keynote and the programs they created at the Boundless Connections Technology Centers acknowledge and celebrate the rights and dignity of all people.
For more information about Boundless Connections and its programs visit boundlessconnections.com.
For more information on Strength Solutions visit strengthsolutions.org.